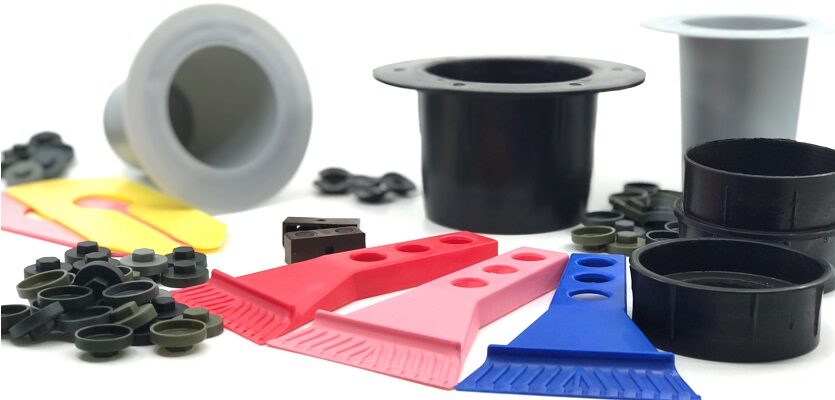 Ireland's Leading Plastics Manufacturer of Hex Caps, Gutter Outlets, Core Plugs, Roofing Washers, Clothes Hangers & More!
Smallwares Plastics Manufacturing Ireland
Producing quality products in Ireland since 1936!
Continue reading in order to find out how your business can benefit from Smallwares manufacturing excellence. 
Short Lead Times and Low Minimum Order Quantities
Firstly, we deliver you short lead times because our factory is located in Castlebellingham, Co. Louth, Ireland. Moreover, we are less than one hour from Dublin. As a result we provide fast delivery across Ireland, UK and Europe. 
In addition, you can order large or small volumes because we manufacture in Ireland!
Frustrated with ordering container loads of plastic products from your current manufacturer and tying up vital working capital?
Buy from Smallwares instead and order just box or pallet quantities.
Irish Owned and Managed Plastics Manufacturer
Looking for a trusted long term production partner? Looking for a manufacturer where you can speak to senior management? 
Choose Smallwares because we are not just located in Ireland but also Irish owned and managed!
Discuss your production requirements with our highly experienced senior management. Moreover, utilise our decades of production experience in order to get the plastic products your business needs. 
Above all rely on Smallwares as an integral part of your supply chain. 
ISO9001 Certified Plastics Manufacturing
Benefit from our highly efficient, modern ISO9001 Certified production delivering your orders on time and also saving you money. 
Most importantly rely on our robust quality assurance controls to deliver you precision plastic products.  
Turn Your Ideas in to New Plastic Products
Use Smallwares to successfully bring your new plastic products to market because of our toolmaking expertise.  Above all, working with Smallwares gives your company access to the leading toolmakers in Ireland and Italy.
Most importantly, our precision mould makers produce high quality dies and tools. As a result, we succeed in bringing new products to markets across a wide range of industries.
Find out more about how our Toolmaking Services can help your business.
Injection Moulding 
Ask Smallwares to make the products your company needs because of our high quality and efficient injection moulding.
Moreover, companies across many industries rely on our injection moulding in their supply chains. Examples of sectors we manufacture for include agriculture, construction, medical packaging and also retail. 
Check out some of our best selling plastic products including Hex Caps, Gutter Outlets, Core Plugs and also Roofing Washers. 
Benefit from our decades of experience of manufacturing plastic products in Ireland. We understand you need a reliable manufacturing partner, making high quality plastic products on time and also cost effectively.
Find out more about how our Injection Moulding Services can help your business.
Contract Moulding 
Looking for a reliable contract moulder based in Ireland?
We know that you need a high quality and reliable sub producer in order for your business to be successful. 
Join the many companies who already rely on Smallwares for contract moulding. Examples of the products we sub produce include plastic promotional items, plastic building supplies and also plastic packaging.
Find out more about how our Contract Moulding Services can help your business.  
Environmentally Responsible Plastics Manufacturing
We know how your customers expect you to be selling responsibly made plastic products. Therefore, we take environmental responsibility very seriously. As a consequence we are committed to making products which are fully recyclable. 
In addition, we use recycled plastic polymers in many of our products. Examples of recycled plastics include polypropylene (pp), polystyrene (ps), low density polyethylene (ldpe) and polyamide nylon (pa).
Most importantly we have nearly zero waste in our production. We even grind up leftover plastic sprues for reuse in production!
Benefit from Smallwares Manufacturing Excellence 
Allow your company to benefit from Smallwares manufacturing excellence.
Contact Us now to order any of our products or discuss your requirements for plastic manufacturing.
Allow our ISO9001 Certified Plastics Manufacturing turn your ideas in to successful products

Made in Ireland
Established 1936

ISO 9001 Certified
INDUSTRIES WE SUPPLY
We manufacture plastic products for many industries